Stay In Salida Vacation Rentals
Well-loved and impeccably maintained vacation rentals in and around Salida, Colorado
Specializing in creating happy, returning guests, while preserving Salida's down-to-earth, small town flavor
Find unique, impeccably maintained homes in and around Salida and book with confidence. We've been SUPERhosts for years and are just now making our homes available for direct booking. Rest assured you're in good hands with StayinSalida.com!
Small Town Feel
In order to help preserve the small town character and affordability of our sweet mountain town (ahem–no thanks, gentrification!), we only manage vacation rentals in homes that are not well-suited for long-term, affordable housing, for one reason or another.
Our homes' guestbooks ensure guests get connected with the local businesses that make Salida such a unique and vibrant town.
Trails, shops, galleries, river sports, skiing, music, festivals… There's a good reason this place is called "The Heart of the Rockies." (Er, about a million good reasons!)
Visit our booking engine to see all vacation properties available.
What's Happening in Salida Blog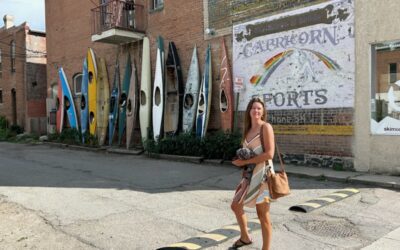 Get 25-30% off your November or December stay in jolly ole S-Town when you book directly through StayinSalida.com. Come get your picture taken in front of the famous kayak wall! Use discount codes Nov30 or NovDec25. See the yellow banner across the top of our homepage for details and to book your stay…
read more